TRADITIONAL HOMESTYLE FOOD
Our food can be summed up in one word. Authentic. Our breakfasts are generous, and we can come up with traditional local breakfasts or English and Continental styles. The lunches and dinners at our boutique hotel focus on being local, with fresh produce sourced from local markets, and of course the freshest fish possible, given Siolim is a coastal village. Let us delight you with recipes from the western coast of India, where we use coconut and spices that are grown locally!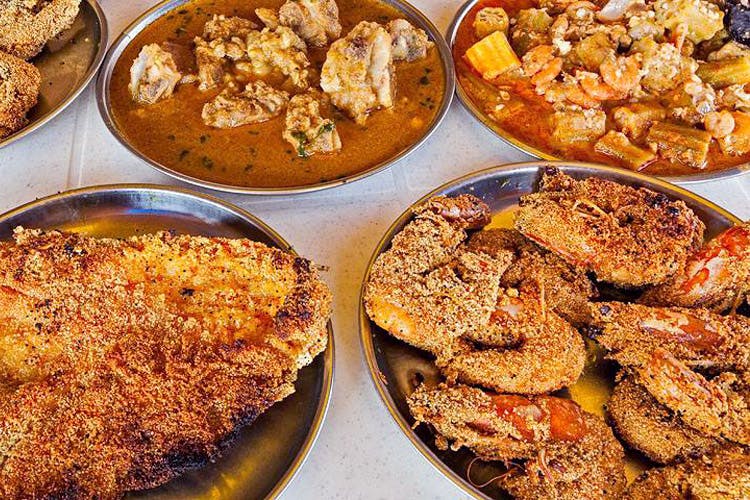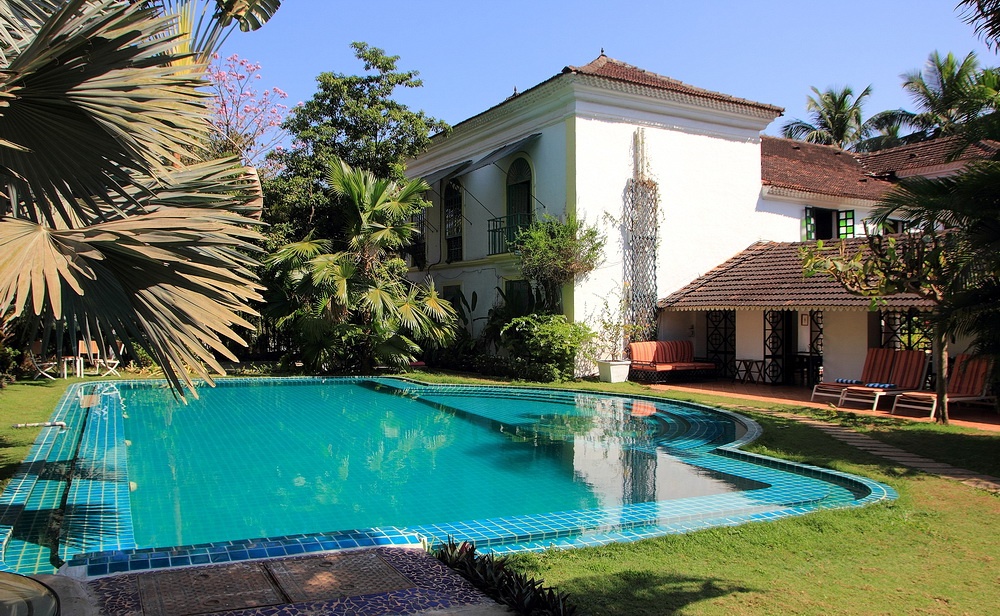 RELAX POOLSIDE
And when you're done with whatever you were doing, or even before what you were doing, relax by our 12.5 meter pool, made to do lengths. There is a shallow portion to just sit in, and enjoy our beautiful garden while we serve you poolside.
INDULGE IN AN AYURVEDIC MASSAGE
We have our own in-house therapist (during season) and spa area to take care of your relaxation and treatments, according to ayurvedic principles. We take this quite seriously so, if you require we can organise a doctor to make a diagnosis beforehand and propose a treatment to you which could last your entire stay. Otherwise opt for an abhyanga massage or steam treatments, to let those stresses melt away!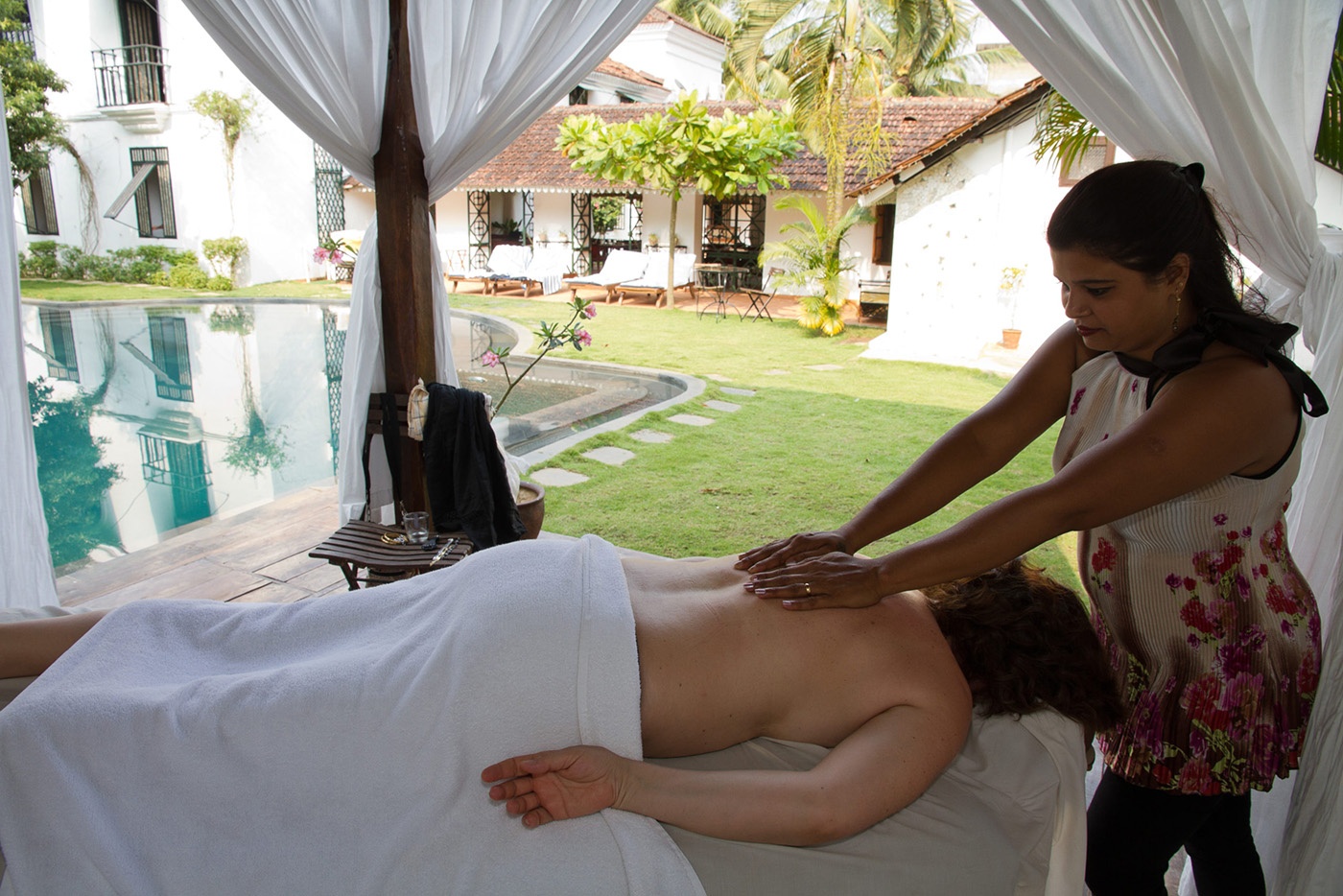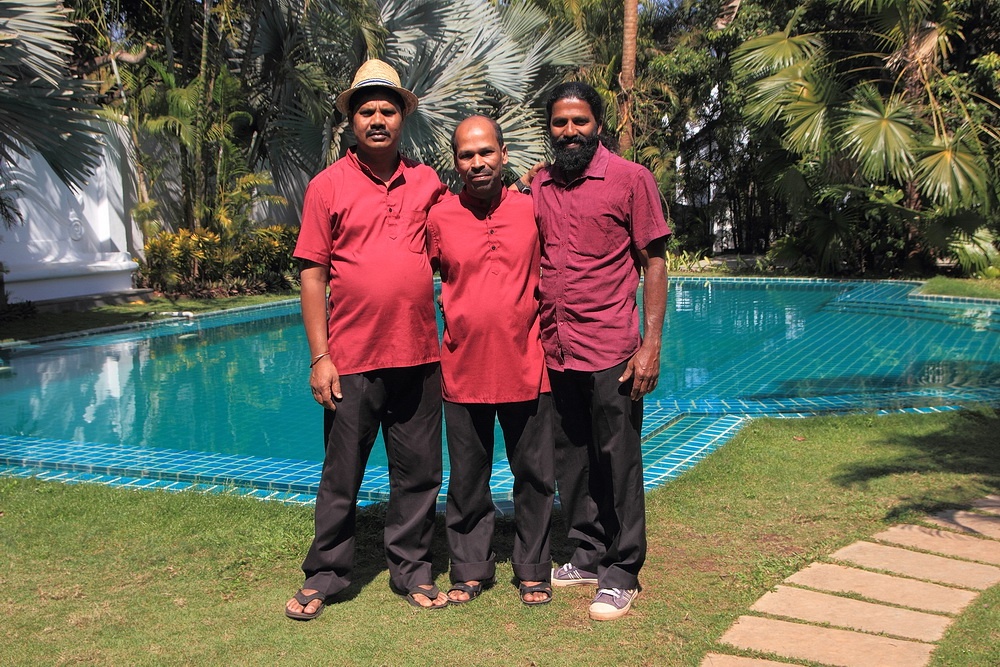 OUR SOCIaL AND ENVIRONMENTAL COMMITMENT
We work like a family. Many of our staff have been with us for many years and are committed to their work of maintaining our boutique hotel and taking care of our guests. We kept full employment even though COVID has hit us badly, and we focused on taking care of the house. We also use very little packaged products, preferring fresh food, in order to reduce any waste generation. Our cosmetics are from the most sustainable companies possible, and therefore while they may not appear to what you would expect always, they are  
EXCLUSIVE VIP PARTNERS
We have agreements with several local restaurants, beach shacks and attactions including tour companies to offer you special VIP treatment. This could be discounts, or the best tables overlooking the ocean, or even just getting a reservation at short notice, when generally this is impossible. Check with our manager for a list of these arrangements.